Sheetmetal
Our sheet metal team is top notch. For us, being a cohesive team matters. This is why several members of our crew have been here for over 30 years. We take pride in the fabricating the ductwork and then installing it.  We also offer a great training experience for apprentices and journeymen, learning from some of the best in the business.
Piping
Our pipe fitters are the best in the industry. With a wealth of knowledge and experience, there is no project that they cannot tackle. We can install any project from one ton to hundreds of tons.  We are qualified to do refrigerant, chilled water, hot water, steam and condenser water systems.  We install welded pipe and fittings, Victaulic fittings, copper pipe with sweat fittings or pro-press fittings.  We also are certified to install seamless PP-R pipe.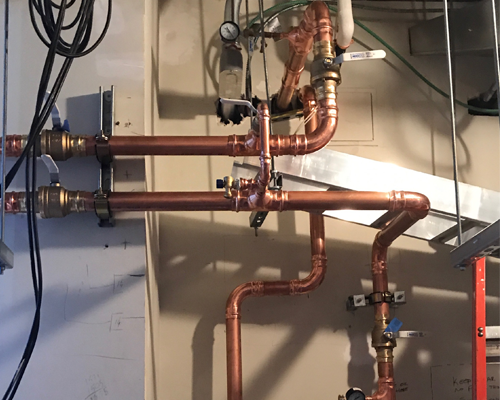 Our sheet metal shop features state of the art technology and some of the most hardworking individuals in the industry. All of our employees take pride in their work and when there is a tough deadline, everyone pitches in to get the duct to the job on time. All of our labor is local union labor and our employees are veterans of the industry.  Stop by today and see for yourself!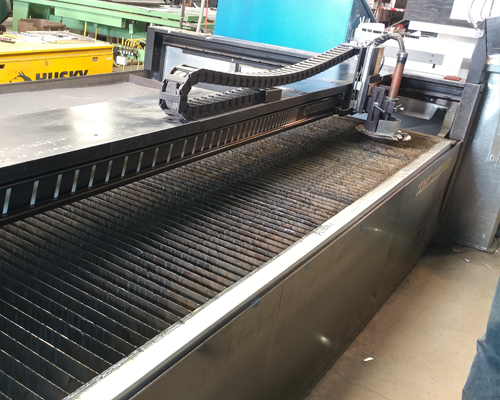 Design/Build
Our drafting and engineering team has you covered. Working with some of the top building management teams in the area, we have designed countless solutions over the years. It is as simple as telling us what you want and we will provide you with a finished air conditioned or heated space.  We will be with you from beginning to the end of the job.  We pay attention to the comfort of the individuals who will be working in the spaces we design. 
Plans/Specifications
We have grown over the years to be a leader in quality HVAC work. On a Plan/Spec job, it is important to pay attention to detail and meet the project time line. Our project management department does just that beginning with the submittal process. Our drafting department is careful with measuring, doing the duct work plans and then sending the duct take-offs to the shop for fabrication. Once the job is ready for installation, our project team works closely with our installation to team to bring our customers the finished project they expect.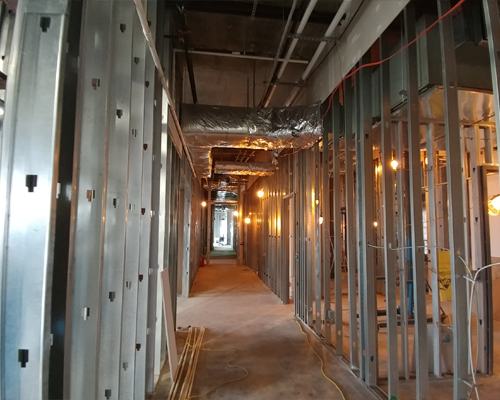 HVAC SYSTEM REPLACEMENTS
Our design, sheet metal, piping, and service departments all come together for HVAC replacements.  Benmar specializes in replacing rooftop systems over a weekend.  With careful planning, we have units, pipe, ductwork all ready to go on a Friday.   We disconnect on Friday.   Early Saturday we rig off the old and bring up the new equipment.  At that point all the teams go to work with connecting roof duct, piping in refrigerant pipe, fittings and specialties.   Controls get installed, electricians reconnect and by Monday morning, the system is ready to go.  This kind of work definitely relies on good team work and that is what Benmar is known for.
Need HVAC Service?
Our field technicians are experienced with all types of commercial systems.  We offer maintenance contracts to keep your commercial properties worry free from HVAC breakdowns.   With our contract customers, our service techs are available 24/7 so we can be on site as soon as the problem starts.